Optimize the Recruiter Workflow
Asymbl ATS enhances recruitment strategies by offering customized hiring journeys and workflows, promoting optimal candidate engagement to rapidly fill roles with exceptional talent.
Learn More
Overview
Enhance Your Recruiting Efforts with Asymbl ATS
Designed to adapt seamlessly across various job roles, types, volumes, and industries, Asymbl ATS streamlines the recruitment workflow with agility and flexibility, allowing your team to effortlessly define stages, sequences, and actions. Used with Salesforce's Customer 360, it can boost efficiency and hiring velocity, unlocking the full potential of Salesforce to redefine the recruitment process.
Outcomes
Built for Better Outcomes
Enable your teams to focus on the right talent for the right jobs—and fill more roles faster—with easy-to-use tools that help them succeed.
Boost Talent Hiring Velocity
Built natively on Salesforce, Asymbl ATS allows you to take advantage of industry-leading automation and sales tools to reach more candidates, faster.
Fill Your Roles, Your Way
Not all hiring processes are the same. With ATS templates, you can configure hiring workflows for any industry, role, or client—no matter the complexity.
Drive Down Time to Hire
Disparate systems and silos create friction in legacy ATS products. Gain a complete view of the end-to-end hiring process using the No. 1 platform for customer success.
Decrease Licensing Costs
Don't pay for features your users don't need. With Asymbl ATS, you only pay for users who need access to the hiring process.
Capabilities
Configured for Your Workflow
Legacy ATS products either confine you to their built-in workflows or provide limited, complicated customization options. With simple tools built into Asymbl ATS, you can define a unique hiring workflow for any job, industry, client, or team by using clicks, not code.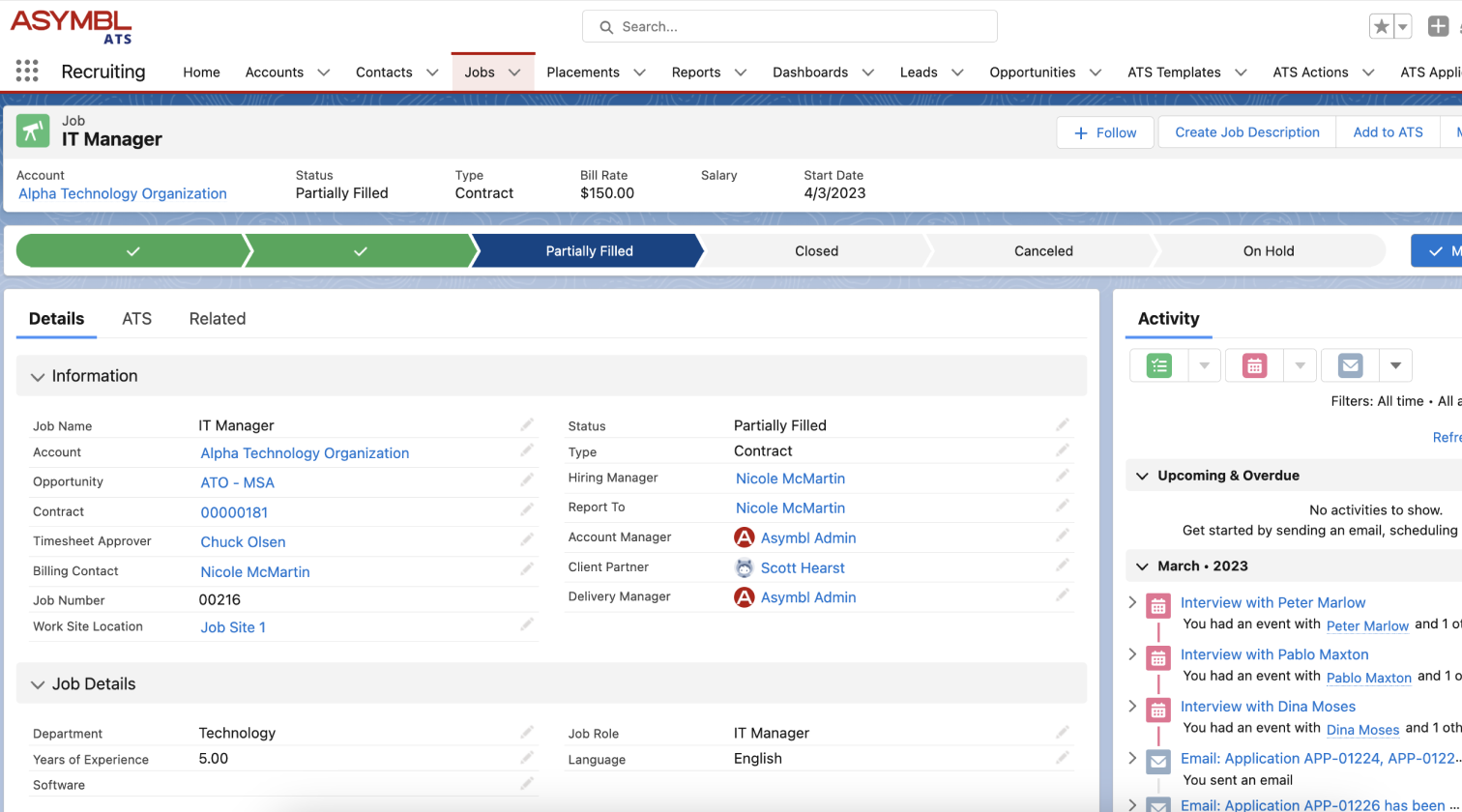 Surface the Right Talent, Faster
User-Defined Customization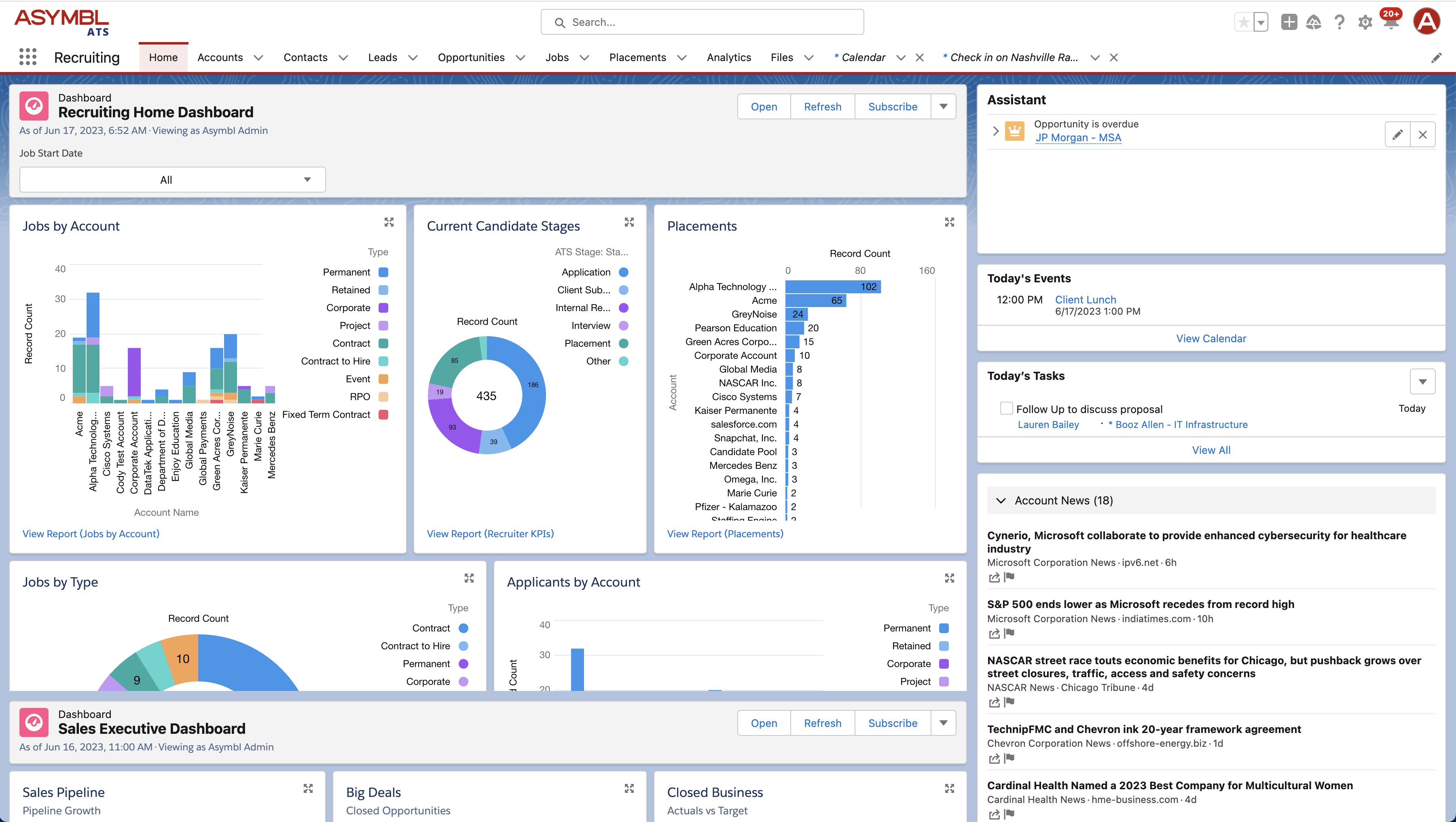 Cross-Functional Collaboration
How It Works
Assemble Your Tech Stack with Salesforce + Asymbl
Asymbl is a new approach to providing business process-specific applications, intentionally designed as bolt-on solutions to Salesforce's Customer 360 portfolio of powerful apps, services, platform, and partners.
Marketplace
Get Started Today with the Marketplace
Ready to leverage the full functionality of Asymbl's bolt-on approach? Get access to our plug-and-play partner apps, which can be easily integrated into Asymbl ATS without any required customization, a complex tech stack, or software bloat.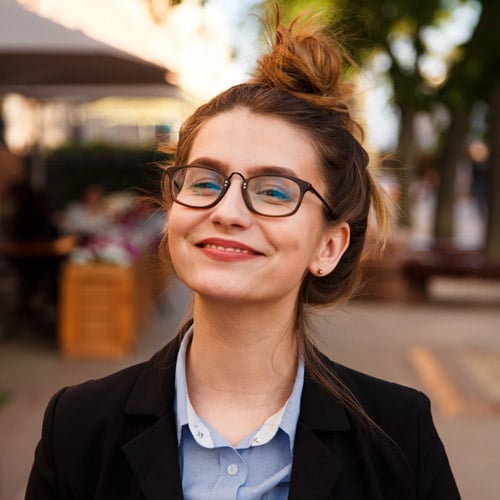 Pricing
Simple Pricing, Simple Plans
Get more accomplished with lower overhead costs. Asymbl ATS offers a flexible pricing plan that's affordable for staffing firms and corporate recruiters of all sizes.
Billed annually
Per team member
For Staffing & Recruiting Firms

Minimum 12-month annual contract

Discounts based on user license volumes and term
Get Started
Billed annually
Per Salesforce Org
For Corporate Recruiters

Minimum 12-month annual contract

Pricing based on company headcount
Get Started